Events in the Comic
Does not appear in the Comics.
Events in the Game
Does not appear in the Games Story.
Ladder Ending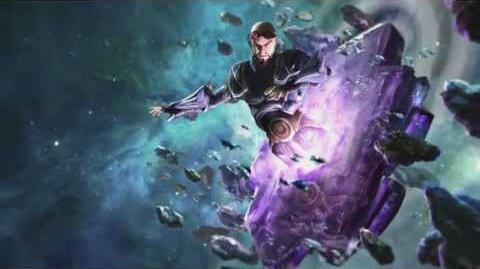 Free of the Phantom Zone at last, Zod's first order of business, Superman's defeat, had been accomplished. Now his revenge could be fully realized. His time in the Phantom Zone had allowed Zod to learn its secrets, he had even learned from one of his fellow residents how to call forth small pockets at will. After introducing Superman to its mind-numbing emptiness, Zod claimed the High Councilorship and began to rebuild Earth in the image of mighty Krypton.
Ad blocker interference detected!
Wikia is a free-to-use site that makes money from advertising. We have a modified experience for viewers using ad blockers

Wikia is not accessible if you've made further modifications. Remove the custom ad blocker rule(s) and the page will load as expected.