The wiki about Injustice: Gods Among Us and Injustice 2, fighting games published by WB Games and developed by NetherRealm Studios, the same studio that created Mortal Kombat. The games pit the Super Heroes and Villains of Earth against each other. Their colossal and deadly battles threaten the world with their sheer force.
Please read the
Rules
for the Wiki before editing!
Most pages except for a couple can be edited, and you are welcome to join us and contribute to this Wiki!
---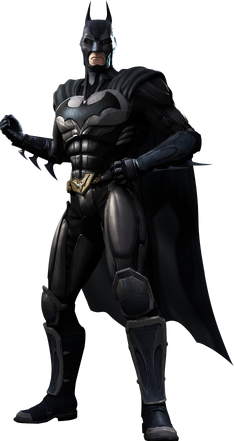 Billionaire Bruce Wayne was just a kid when he watched his parents get gunned down during a mugging in Gotham City. The crime would define his life, as he dedicated himself to becoming the world's greatest weapon against crime—the Batman inspired by his childhood fear of bats and has continued to protect Gotham City for years as it's Hero. Forget his Batarangs, Batmobile, or Utility Belt filled with high-tech weapons. Batman is the most feared superhero of all, because he's pushed himself to the absolute pinnacle of human achievement. He's a brilliant detective who's mastered fighting techniques the world's barely heard of. An Olympic-caliber athlete with a plan for every occasion, Batman's seemingly always five steps ahead of his foes. But in his crusade against injustice, two questions always loom: How far will he go to protect the innocent, and will he sacrifice his humanity along the way?
---

PlayStation All-Stars Battle Royale Wiki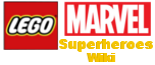 LEGO Marvel Superheroes Wiki

Injustice Fanon Wiki

Mortal Kombat Wiki

Tearaway Wiki
Infinite Crisis Wiki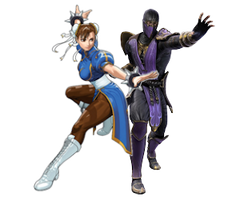 Fighting Games
Go to these sites for info or for help with your own wiki!
Bloody Roar • Capcom • Darkstalkers • Guilty Gear • Injustice: Gods Among Us • Killer Instinct • Mortal Kombat • M.U.G.E.N • Punch-Out! • Rise of the Robots • Skullgirls • Smash Supreme • SNK • Soulcalibur • Street Fighter • Super Smash Bros. • Tekken
Want your community included? See how!

Ad blocker interference detected!
Wikia is a free-to-use site that makes money from advertising. We have a modified experience for viewers using ad blockers

Wikia is not accessible if you've made further modifications. Remove the custom ad blocker rule(s) and the page will load as expected.